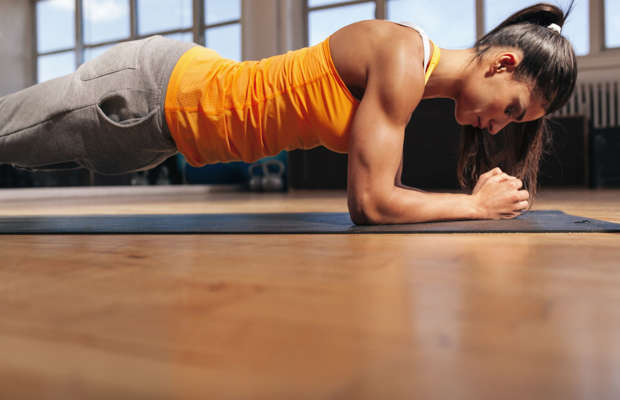 © Jacob Ammentorp Lund/iStock/Getty Images

The annual 'forecast' surveyed more than 1,800 health and fitness professionals worldwide. If you want to fit in at Walter Thompson's workplace, don't dare leave your fitness tracker at home. "If you're not wearing some kind of technology like a Fitbit, you're like an outcast," laughs Thompson, a fellow of the American College of Sports Medicine and associate dean in Georgia State University's College of Education and Human Development.  Thompson's observation is more than anecdotal. In its 11th annual survey of more than 1,800 health and fitness professionals worldwide, the American College of Sports Medicine predicted that wearable technology will remain the top fitness trend in 2017. The trend was first introduced as a rankable option last year, when it also took the top spot.
Wearable technology seems to have "staying power," says Thompson, the survey's lead author. "I suspect [it's because] the technology is getting more accurate and there are elected officials and others that have been pushing this change in physical activity behavior." Other top trends among the 42 possibilities included body weight training,
high-intensity interval training
, strength training, group training, yoga and personal training. For the first time, the organization presented "exercise as medicine" – or the encouragement of health care providers to include physical activity in treatment plans and refer patients to qualified exercise professionals – as an option to survey takers, who ranked it No. 7. Thompson expects that finding has to do with many health care companies' adoption of
electronic medical records
that prompt physicians to ask about patients' exercise habits. "Even my own physician is asking me questions about my exercise," Thompson says. "That hasn't happened before." While that's a positive development, Thompson says, he was disappointed in another one of this year's results: The continued sinking of specific exercise programs for
kids who are obese
. While the trend ranked in the survey's top five between 2007 and 2013, it's been decreasing ever since – from to No. 17 in 2015 to No. 24 in 2016 to No. 28 in this year's survey. Thompson says the lack of fitness programs geared toward children who are obese is an opportunity for health and fitness professionals, as well as health clubs and other for-profit organizations, to make an important difference. "I'm surprised [at the result], and I'm determined to do something about it because it's needed," he says. "Childhood obesity is not going away."
source : U.S. News & World Report - Health (http://www.usnews.com/)
Related keywords :
sports medicine
,
georgia state university's college of education
,
the american college
,
physician
,
wearable technology
,
jacob ammentorp lund
,
getty images
,
,
walter thompson
,
american college of sports medicine
,
lead author
,
georgia state university's college of education and human development
,
associate dean